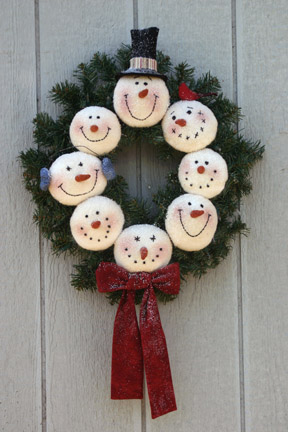 # 1707 Snowman Family Wreath



The entire family placed on a 20" wreath. Made with Warm and Natural batting. Each individual has it's own personality. Just like your family. Hang it anywhere for the holidays and enjoy the friendly faces.

Price $7.50

To review a material list for this pattern click here.